About Us
We are a Rural Texas based business that believes in efficiency and simplicity in a world that is always on the go and there never seems to be enough hours in the day.
At Saddled 'N' Ready, we appreciate traditional welding and offer innovative products that Save You Time!
We are always looking out for you!
High Quality American Steel
Hundreds of Satisfied Customers
The SNR Story is built on the foundation of community and experience.
Saddled 'N' Ready got its start in the heart of an East Texas Rancher with the goal of creating an easier way to build a beautiful pipe fence. Ranching and Farming are investments for the present and future generations. Saddled 'N' Ready products are American Made, and are the components that help protect your legacy.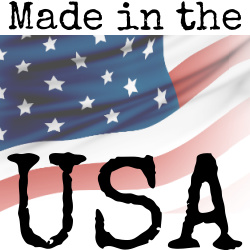 The skills adapted by ranchers and farmers are extensive and range from welding to medicine. There are limited hours in a day and we understand the need to have your investments protected quickly but with long term results. 
Our company prides itself on new product innovation and developing process efficiency for our customers. Our products are manufactured using high quality American made steel. At Saddled 'N' Ready, our customer service is second to none and we are devoted to excellence. 
Our Mission
We are committed to developing and maintaining affordable products and services that exceed our customer's expectations
Our Vision
Our company is founded on the idea that we will do whatever it takes to help our clients simplify and achieve their goals.
What We Do
The Saddled 'N' Ready products are not only for pipe fence, but can also be used for:
Innovate. Develop. Simplify.
H-Braces and Corner Braces
Livestock Pens, Arenas, and Corrals
Gates
Lean Tos
Skid Shelters
Hay Barns
Chutes
Horse Wash Racks
Tables
Hay Forks
Wood Racks
Utility Barriers
Hand Rails
Hay Trailers
Hay Mangers and Racks
AND So Much More!!!
Message Us
Get In touch with us. Ask Any Question or Start a Free Quote
Office Location
200 VZ County Road 4913,
Ben Wheeler, TX 75754